---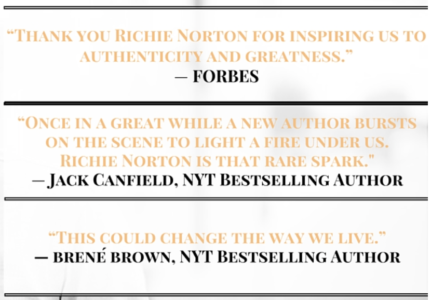 CREATE YOUR OWN BRAND AND LINE OF HIGH-END PHYSICAL PRODUCTS

PROUDUCT is an Inc 5000 company driving global entrepreneurship solutions helping businesses go from idea to market with full-service sourcing, product strategy and end-to-end supply chain.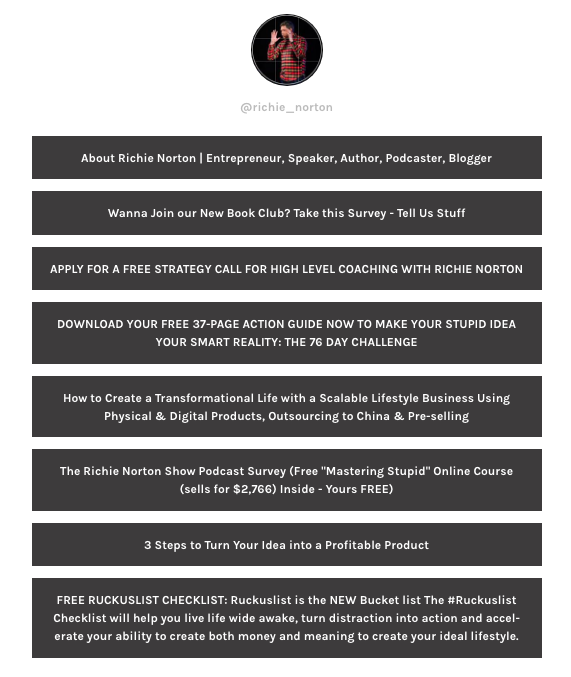 SHOW UP: LOST MEMORY LEADS TO 6 MONTH COAST 2 COAST ROAD TRIP

In 2016, my wife had a stroke. She lost the ability to speak. She lost her memory. We were in the car driving to the airport for a trip to New York. We had just lost our 3 foster children who we hoped to adopt. I took her to the hospital. Over time here memory and speech came back. The doctors told us there was no damage they could see and couldn't help us. She was told to live life normally. But how? My wife and I discussed going home and ending the trip before we started. She wanted nothing to do with that plan. She said she couldn't live her life scared. She got on the play anyways. Alone. She was going ahead of us (that was the plan already) for a conference. A friend was meeting her in NY. She's so brave. I gave her a card so if she forgot her name they could call me…then I remembered she'd probably forget the card. :-) Hahah! I'm so bad. Sorry. :-) Long story short… …we ended up on the road from New York to San Diego and Mexico to Canada on a 6 month road trip before moving back to Hawaii! An incredible time of healing for our family. But, …in Hawaii we had a bad dude with a hidden agenda take advantage of our family financially. We figured out our life anyways. Then, …our son was randomly hit by a distracted driver and almost died crossing the street. He miraculously healed. You see, …all of this happened just a few years after my brother in law died in his sleep at 21 and later my son died of Whooping Cough (Pertussis) at 3 months. We've learned a few things from our circumstances… – Life is INSANE. – I've learned that life is a tunnel, not a cave. – I've learned to love God unconditionally. God didn't punish us with a string of tragedies. These instances are unrelated. Loving God instead of blaming God when things go wrong has given us the ability to increase love and faith and put our hands to work. Never blame God for your troubles because God doesn't make trouble. Life just sucks sometime. There are a few mottos I try to live by: 1. Your life should consist of more than commuting, working, eating, surfing the Internet, sleeping and watching TV. Your life should be filled with purpose-driven experiences and projects that bring excitement, passion, energy, and authentic meaning and joy into your life. 2. If you want to trust yourself, make decisions that are grounded in your authentic principles. Don't lie. Don't cheat. Don't push others down to obtain success. 3. TIME: Today Is My Everything You can tip time in your favor even in the midst of tragedy if you focus on one thing: courage. Courage includes activities outside of your comfort zone. Confidence includes activities inside your comfort zone. If you can stretch your comfort zone out to where your dreams exist, the courage it takes to reach those dreams transforms into confidence. That's why I believe in creating a "ruckus" and uprising. A ruckuslist isn't about checking off to-dos, it's about who you become in the process. Two things to consider: – Intentional living is the art of making our own choices before others' choices make us. – Opportunities will come and go, but if you do nothing about them, so will you. LOOK: My new "Show Page" is just launching. I'd love it if you'd "like" our page as we build a new community of cool people looking to do good and make meaning. We will be sharing practical principles you can use to create a freedom lifestyle through entrepreneurship and traveling with family and friends…immediately. Life is short. Even though that's cliche, it doesn't make it any less true. I create businesses that don't take away from my time, but instead, create more open and free time to focus on my highest priorities, creativity, family and fun. You don't feel like your best self when you fall apart, but you have to fall apart to become your best self. You gotta make it a priority to make your priorities a priority. What's your priority? Who do you want to be? You'll know what to do when you know who you want to become. Side note: If you read this far…wow! I like you. Thanks for watching this show. Please share it around! Please tag anyone who might enjoy it or find it helpful. My wife Natalie and I (Richie Norton) appreciate it! Woot woot! Quick ask: What's your favorite quote? Tag someone. There are people looking for inspiration out there. Would love to know what inspires you. Thanks! Aloha!Posted by Richie Norton
JOIN OVER 100,000 PEOPLE AND TAKE THE 76-DAY CHALLENGE!
ANTI-TIME MANAGEMENT